Home

Online Bibles and Commentaries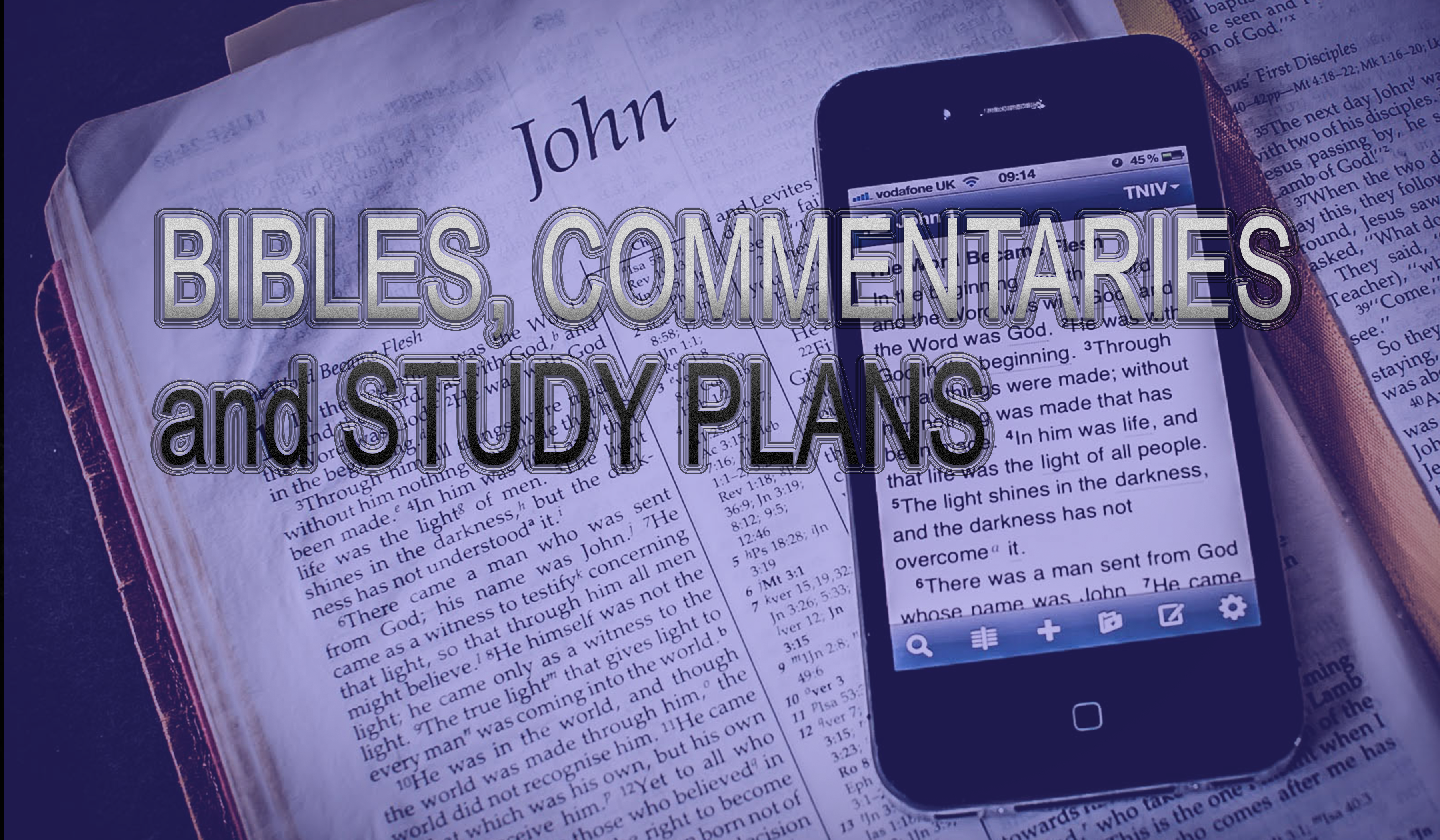 Online Bibles and Commentaries
---
Blue Letter Bible provides powerful tools for an in-depth study of God's Word through our free online reference library, with study tools that are grounded in the historical, conservative Christian faith.
HOW THE BLB IS DESIGNED:
1. BIBLE-CENTERED: We view the Bible as central to our study resources. We intentionally designed the website to include study tools that are linked directly to Bible passages.
2. POWERFUL STUDY TOOLS: Dig deep into the Word using commentaries, encyclopedias, maps/images and much more. One of our most used tools is the Lexicon search, which gives users immediate access to the original Hebrew and Greek words.
3. QUICK AND EASY SEARCH FUNCTION: In one spot, you can search Scripture by word, verse or multiple verses.
4. PERSONALIZED EXPERIENCE: Use some features more than others? Create a customized homepage and sidebar to include exactly what study tools you want.
---
DESCRIPTION Bible Gateway is a searchable online Bible in more than 200 versions and 70 languages that you can freely read, research, and reference anywhere. With a library of audio Bibles, a mobile app, devotionals, email newsletters, and other free resources, Bible Gateway equips you not only to read the Bible, but to understand it. HISTORY The original multilingual searchable Bible website, Bible Gateway was started in 1993 by Nick Hengeveld, a student at Calvin College in Grand Rapids, MI, who had a visionary passion to make the Bible digitally accessible to everyone through the very new technology at the time called the Internet. In 1995 Nick became the first webmaster of Gospelcom.net, now Gospel.com. He brought Bible Gateway with him, and since then, the service has been the daily favorite online resource for hundreds of millions of people around the world. In 2008 Bible Gateway became a division of Zondervan, and is, today, a member of HarperCollins Christian Publishing. We continue to add new translations, languages, and powerful functionality to Bible Gateway to help you conveniently engage the Bible and make it an integral part of your everyday life.
---
About the Society of Biblical Literature
Founded in 1880, the Society of Biblical Literature is the oldest and largest learned society devoted to the critical investigation of the Bible based on the Humanities' core disciplines. With over 8,000 members worldwide, it represents and convenes scholars whose life work is in biblical and ancient Near Eastern studies. The SBL promotes the academic study of the Bible and of sacred texts generally.
Why Bible Odyssey Website?
The Bible is a revered text for many and holds an iconic status in American and even global culture. And yet, studies show that people are unfamiliar with its key themes or stories—and who can blame them? The Bible is not one book, but many: a compilation of poetry, law codes, novellas, proverbs, gospels, and letters that were pulled together over the centuries. Being literate about the Bible is a tall order—but an important one. Given the Bible's immense impact, our civic conversations and cultural awareness can only improve when we are able to recognize key people, places, and passages of the Bible. View the Bible Odyssey Promo.
In addition, many readers are also unfamiliar with critical approaches to the text. There is a big difference between Bible study, which happens in a religious setting, and study of the Bible, which happens in an academic one. Bible Odyssey addresses not only the literacy gap but also the gap between the academy and the "street." Why should Bible scholars have all the fun? Wouldn't you like to know about the Synoptic Question, or about J, E, P, and D?
Visited 168 times, 1 visit(s) today